How to attach files to a ticket?
Files can be attached to the ticket when you submit a ticket or when you visit a ticket later on (link to the ticket is provided via email).
Attaching file when submiting a ticket
When you submit a ticket using https://helpdesk.d16.pl/tickets form you can attach single file at this stage using Add file button.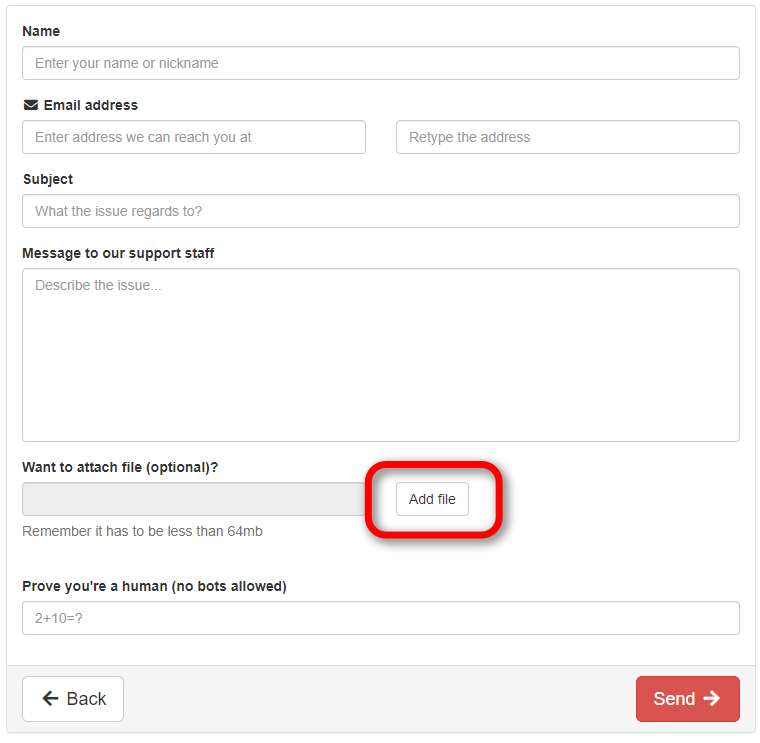 ---
Attaching files when visiting a ticket
When you visit a ticket using received link to read anwers from our staff or to reply to the ticket, you can attach more files to it using Select File button