How to enable multi-core support in LuSH-101
To provide better performance in version 1.1.0 of LuSH-101 we've implemented support for multi-core processors to increase overall performance of the plug-in. If you just installed the latest (1.1.0) version you need to enable multi-core support manually if you're certain your machine is based on processor with more than one core. To do that, open plug-in's window and click Options button: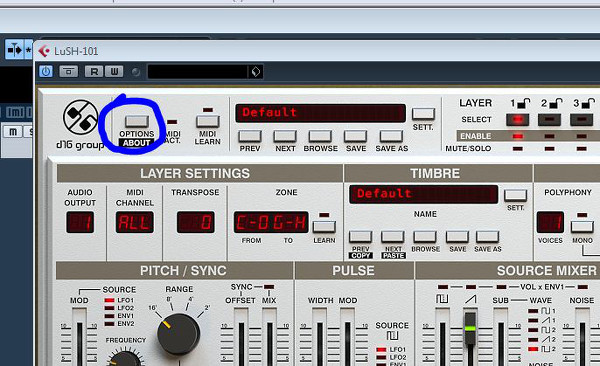 Then at Synthesis tab find Current processing settings, Default processing settings and enable multi-core support by checking both check boxes in those sections.